Equus Veterinary Services was established to bring a world class equine veterinary service to our clients and their horses.
At Equus Vets we strive to provide exceptional levels of service and care to all our patients, from elite race and performance horses to family pets. Our ambulatory service is fully equipped with the latest technology including digital radiography, ultrasound and endoscopy. This is combined with our veterinarians' expertise and the latest techniques to provide the highest standard of care.
Based in the beautiful Barossa Valley, our veterinarians travel widely to service our clients.
---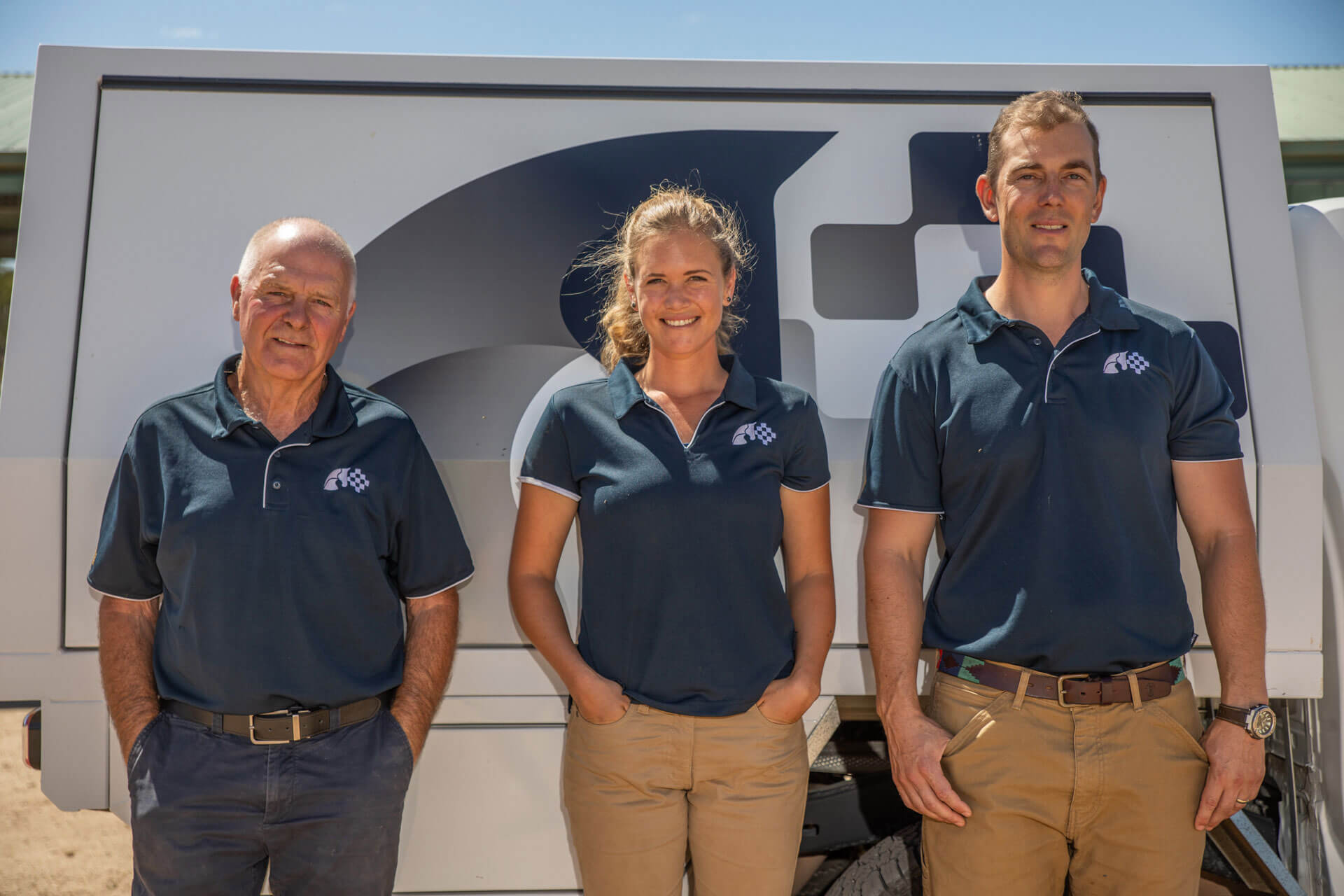 Dan is the owner and founder of Equus Veterinary Services. He is a South Australian local and studied at the University of Queensland where he graduated with honours in 2010.
He spent his formative years in the Hunter Valley and Adelaide Hills before taking up a position with Baker McVeigh International in Newmarket, England. Here Dan gained extensive experience working with some of largest horse training and racing operations in the world.
He has a special interest in the care and management of performance and race horses.
---
Cam needs little introduction having been a fixture in the South Australian equine industry for over 40 years. He initially worked in Melbourne before moving to South Australia as part of the veterinary team at Lindsey Park.
He has a lifetime of experience in all aspects of equine medicine with a special interest in thoroughbred medicine and reproduction.
---
Margot brings extensive equine industry experience to her role as practice manager and veterinary nurse. She has grown up in racing, starting with work riding in her father's thoroughbred stable. After completing a bachelor's degree in Human resource management at the University of Stellenbosch she returned to racing. She spent the next seven years working as assistant trainer in some of South Africa's most successful stables and held a trainers licence herself.
Margot is currently studying for a Diploma in Equine Tactile Therapy which will allow her to offer complimentary therapies to our patients.
---
Jacqui graduated from the University of Melbourne in 2013, and started working in mixed practice before focusing solely on horses. She completed an internship at the University of Adelaide's Equine Health and Performance Centre, prior to traveling and working in the UK.
Upon returning to SA, she spent 2 years at the Equine Health and Performance Centre working as a first opinion vet and teaching final year students. Jacqui has a keen interest in equine reproduction, sports medicine and dentistry.
Outside of work, Jacqui enjoys hiking, visiting wineries and spending time with friends and family.
---
Please complete the below contact form and the Equus Vets team will endeavour to get back to you as soon as we can. Otherwise please give us a buzz.